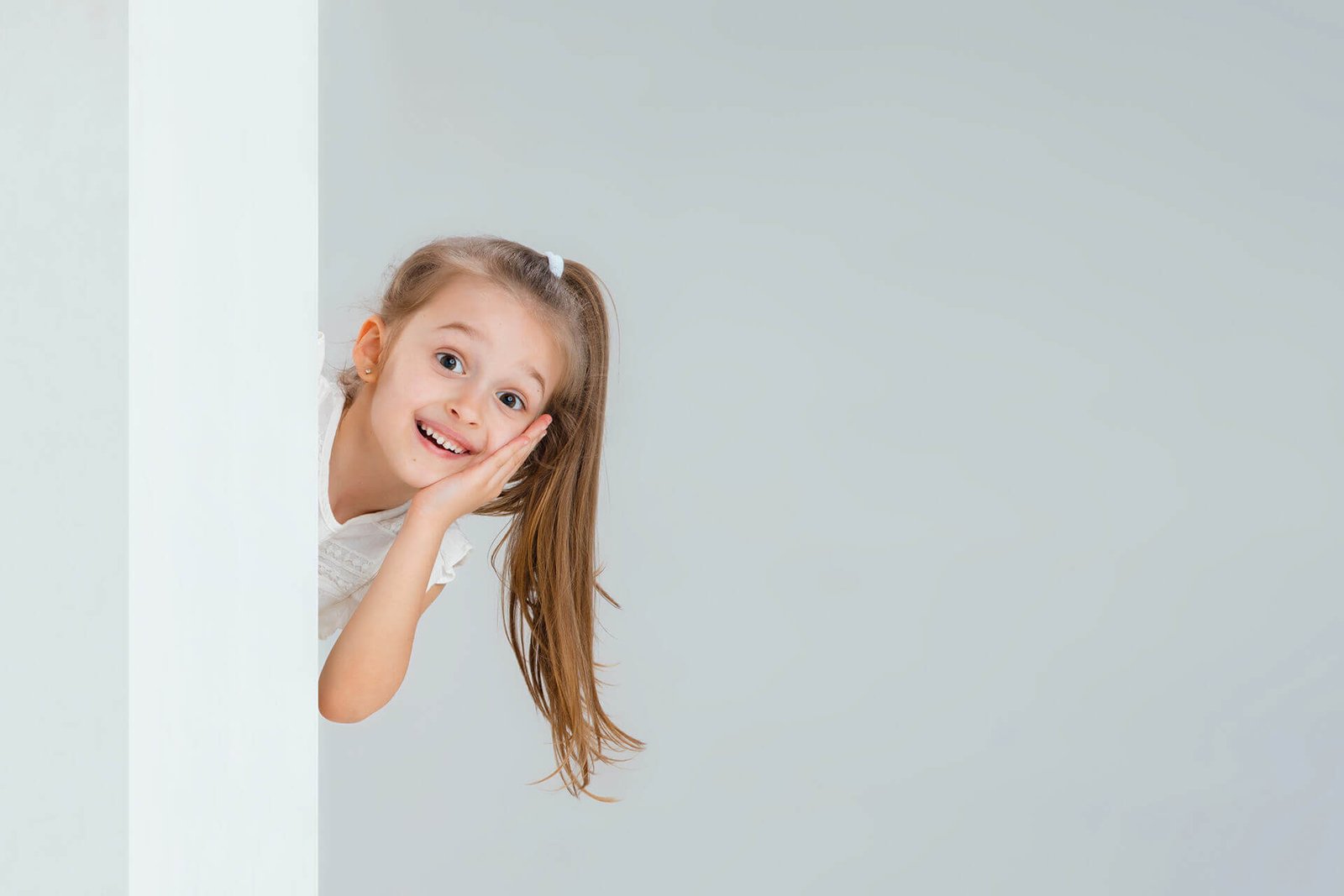 Prepare Your Daughter For The Reality Behind The Glam
You probably fall under the category of 99% of proud parents who wish to get their lovely girl child into modelling, and that is why you are here figuring ways to stardom. Daughters are beautiful and adorable and leave us mesmerised each time in their enchanting laughter and mischief! Therefore, like you, most parents wish to bring their raw talent to the world. But before you begin to wonder how do I get my daughter into modelling, have you figured out if your little one wants to go for modelling?
Sure, modelling is a lucrative career choice, and the glamour world will help build your daughter's confidence and be a remarkable experience altogether. But, there is a lot of hard work and perseverance involved in this field which could take a toll on your baby girls.
Observe if your daughter is comfortable in front of the camera and whether she has a playful personality or not! If not, it would be unjust to push her into modelling. And if yes, then speak to her about auditions, shoots and the kind of work that would be expected from her. Also, prepare your little one for rejection. It's important to know that every audition may not result in a job. Hence, you and your daughter must be patient and keep trying for the ultimate girl child modelling opportunity.
Parents who search 'how to get my daughter into modelling in the UK' without getting consent from their kids never really succeed long enough in this industry. Align your goals with your daughter and watch your daughter's model career skyrocket.
The Prerequisites for Girl Child Modelling
Before you get going on the journey of girl child modelling in the UK for your daughter, here are a few essential key points to note:
Photoshoot

Modelling is all about the camera and pictures. Consequently, how would girl child modelling agencies understand your daughter's personality and craft without professional snaps? You will require about 5-10 professional photographs of your daughter to send via email and carry for all auditions.

Portfolio

A portfolio speaks about your daughter's experience, if any, and gives directors a fair idea about her flair. A portfolio must include her professional photos, name, contact details, age, gender and niche (if any). Also, as a parent, you have to carry your daughter's portfolio to every interview and casting call.

Detailed Scrutiny

You may come across scammers and fake agencies if you are new to the industry. Such companies would assure work and ask for up-front money. Hence, as a responsible parent, you must not rely just on the internet and personally scrutinise such companies for your daughter's safety. Only sign the contract once you have read and understood all the terms and are compliant with it.
The Boons and The Bane Of Baby Girl Modelling
Just like every other field or career stream involves specific opportunities and a few drawbacks, girl child modelling also does. Please continue reading to understand more in-depth.
The Boons
Experience

If we keep aside the long hours of work and the pay, modelling otherwise would be a great and joyful experience for your mini girl model. Your daughter would be working with different youngsters and adults, wear high-end couture, travel to various locations and have all the camera attention. Who wouldn't enjoy that? It is an experience to treasure for life.

Monetary Incentive

A baby girl modelling career in the UK pays anywhere between £40 per hour to thousands on average. The remuneration gives young girls confidence from a very tender age and adds to their responsibility by teaching the value of money and savings. Their pay can also be used for their future needs and train them to be financially independent.

Skill Building

Any career option brings learning, unlearning, interaction, socialising and growth opportunities to the table. Through baby girl modelling, your daughter gets a chance to explore and polish her skills early in life. She may also quickly adapt to the outside environment, which plays an immense role in her emotional, cultural, and social quotient development.
The Bane
Competition

Like you, many parents look at modelling for their daughters as a vocation because it is a highly profitable choice. Due to this reason, there is cut-throat competition, and your daughter may not stand a chance even if she has all the required talents.

Money and Time Consuming

Once you decide, you also have to prepare yourself to shell money for multiple things such as hiring a professional photographer, photoshoot, hiring a graphic designer for portfolio making, modelling fees and much more. Until your daughter is selected, you are required to apply at multiple agencies and run for auditions. The process is time-consuming!
Why Spotlight Modelling?
If you wish to turn your bane into boons, apply at Spotlight Modelling today! Many parents ask us "how to become a girl child model" during our free consultation session and soon see their little girls rise to fame. We are the UK's leading, dependable, expert girl child model support service providers.
Why pay for varied services when you can get them all under one roof? Our specialists manage it all for you, from photoshoots to styling and portfolio making! Not only this, we help you connect with reputed agencies and also groom your daughter to thrive in this industry!
So what are you waiting for? Connect with us today! Call on 02073900457 or fill in the contact form on our website.
Apply Now