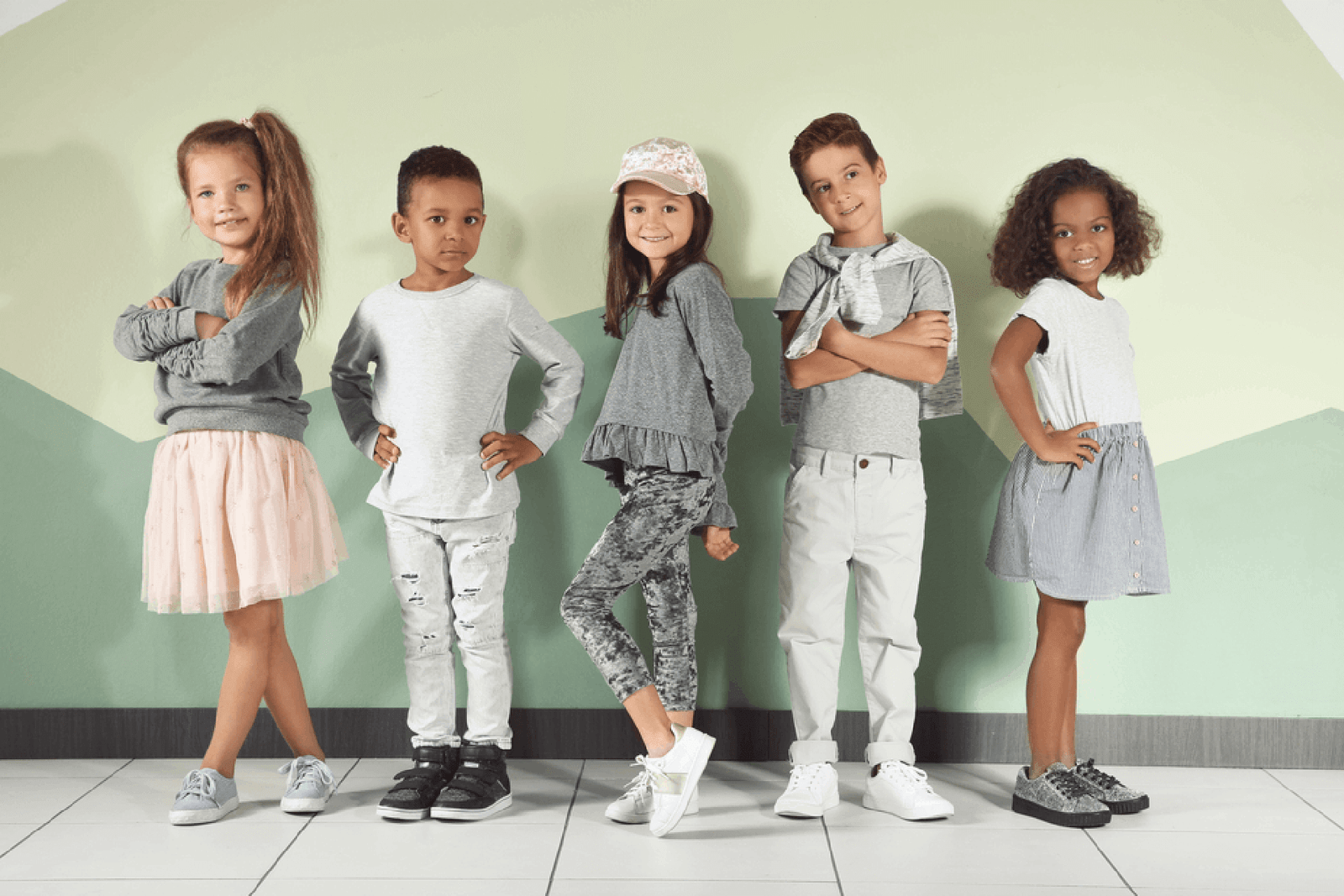 Child Modelling: A Bankable Career Opportunity
Thinking that "My child is the cutest" is an essential element of parenting. All parents believe the same, and why wouldn't they? If you have a child with a charming smile, cheerful personality and cherub cheeks, your child could hold the potential to be a mini star in the UK.
You may already have a montage of your child's happy and bubbly moments captured every time you say "Cheese"! And, if apart of parental bias, all your friends and relatives are fond of their pictures, and it makes them go "aww", you must instantly consider child modelling as a career option for your kid.
Before plunging into the industry, if you wonder how much child models get paid in the UK, you are not thinking anything inappropriate. Every parent is concerned about their child's future and security. With modelling involving long hours of work, it is only wiser to consider whether the pay is worth it or not.
Let us inform you that there is no standard child modelling fee if you want to know how much child models make in the UK. The money could vary from £40 per hour to thousands on an average, making it a bankable career option. Also, as long as your child has the talent and has understood the industry's knack, there's no stopping them and no need to worry for you!
An Exposure Beyond Money
Yes, just above, we mentioned how lucrative a child modelling career in the UK could be! But there is so much more beyond money. No, we are not talking about photoshoots and styling. Those are also vital things to consider, but, hey, how can we miss out on the fun when we speak of children?
Children love socialising and making new friends. And how refreshing it is to be acquainted with someone apart from the regular school and friends. Also, reputed and professional child modelling agencies mould and impart much more knowledge and skills to kids than they would otherwise learn through textbooks.
Also, earning at a tender age instils confidence in them, boosts their morale and adds to their sense of responsibility. It is a beautiful learning experience for them. With the help of a suitable and apt modelling agency, children can also build their cultural and emotional quotient.
Thus, enrol your kid for child modelling in the UK today without further delay and thinking. After all, it is all about capturing their happy moments.
The Do's and The Don'ts
Once you are optimistic about opting for child modelling for your child and are determined as a family, here are a few do's and don'ts to consider:
The Do's:
Patience and Practice

Even though your child has the potential, they require regular and diligent practice mastering their craft skillfully. The industry involves cut-throat competition, and hence, they must be patient enough to face rejection and yet be motivated to keep trying.

Photoshoot

Without photographs, one cannot even think of beginning their journey. You have to hire a professional photographer and conduct a professional photoshoot of about 5-10 snaps of your child. A snapshot of varied angles will only bring about their natural sense of their personality and talent in front of the camera.

Portfolio

A portfolio briefly talks about all the valuable information about you, such as name, age, gender, contact details and photoshoot images. You must carry your portfolio at all casting calls and auditions for recruiters to get a fair idea about your child's flair.
The Don'ts:
Trust Without Research

If you are new to the model biz, you will come across many scammers and fraud companies, assuring your work based on prior up-front money. Be wary of such illegitimate companies for the safety of your child. Do thorough research and read all the content of a contract. Go ahead and sign once you are confident that you are dealing with a legitimate company.

Extreme Attachment

We understand that you are concerned about the security and comfort of your child and putting them in an unknown atmosphere to work with adult professionals. You may chaperon your child to their shoots and work shifts, but it is advisable not to be too clingy or interfering. Children, at times, get conscious with their parents watching over them and may not be able to reveal their actual aptitude. Let them be and enjoy these little moments of independence. Also, trust the agency you opted for post research.
How Experts at Spotlight Modelling Can Help
Too much information for you to gulp in one go? Breathe! Child modelling could take a toll on parents but, the most beneficial aspect of this industry is that it offers experienced and trustworthy child model support services. At Spotlight Modelling, we hold your hand and assist you right from the beginning until a legit agency hires your child.
Our team of specialists manage all your apprehensions with ease, from photoshoots to portfolio designing, from styling to expert tips and guidance! Apply today to watch your child score high and become a successful child model.
Book a free consultation with us today by contacting us at 02073900457.
Apply Now