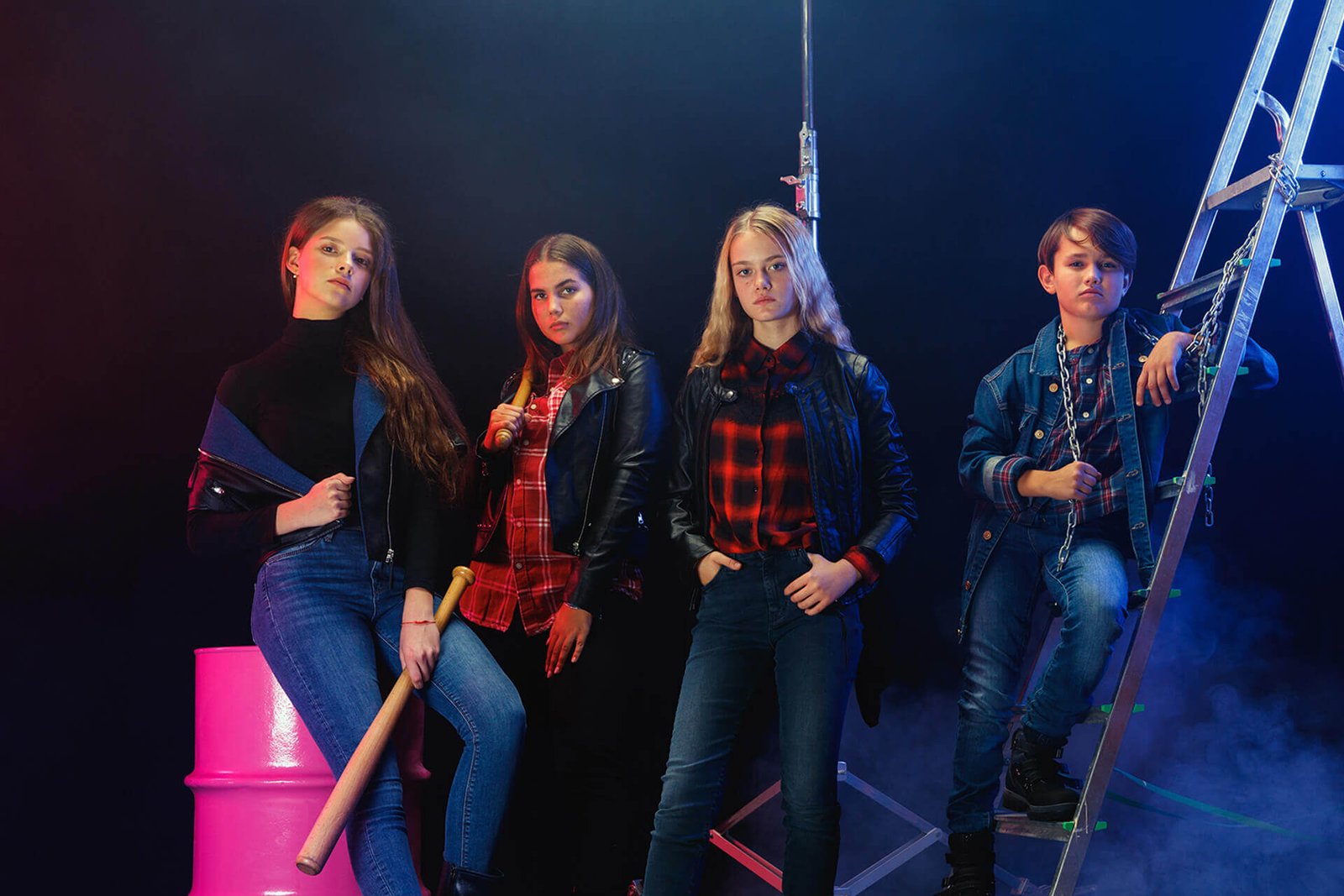 What To Expect From Your Child For Modelling?
Many parents believe that just a few clicks here and there are sufficient to make their adorable kid a leading child model in the UK. Yes, photographs are the crux of modelling, but there are other traits to note if your child is suitable for modelling or not.
All parents must realise the primary aspect to observe before thinking about, "how do I get my child to become a model" it is vital to know if your child is suitable to become a model. Your child must enjoy the fashion world, pose confidently in front of the camera, and be comfortable working amidst adults.
Also, as a responsible and capable parent, you have to gauge their temperance in efficiently managing their school, model shoots, playtime and yet take some time to relax without getting stressed. If you realise they cannot handle any of it, don't be a pushy parent and drop the idea. Otherwise, it be would be unfair to the kids.
The child model industry has evolved over the years, and modelling agencies and casting directors don't look for kids' specific skin tone or height. Each child is unique and brings a refreshing personality. As long as your child can get their distinctive and bubbly self in front of the camera, the child modelling industry awaits them!
Are You Ready To Build A Mini Supermodel?
Hold on! We understand that you are very eager to get your tiny tot, or probably now a teen, into the vast fashion world of child modelling. You presumably are gathering all the information possible about the modelling industry and the show biz and yearn to see your child on the front page of a magazine or a TV commercial. But, before you begin your journey, have you asked yourself if you and your spouse are ready for what it takes in child modelling?
You must have assumed that your job is done once you find a dependable and professional child modelling agency! But, certainly not! Child modelling is not just about clicking pictures and signing a lot of paperwork. A lot is required from parents before and after enrolling their little stars into modelling. Children look up to their parents for everything. And at such a tender age, when they have no clue about working, they will need immense support and guidance from their folks.
As parents, you will have to be patient with your little ones and smoothly juggle between their shoot calls and your working schedule. Also, not to forget their studies shall not be impacted in all this. You will have to ensure that your working hours are flexible so that you can be available for them at shoots on weekdays and not just at the weekends.
You will have to brace yourself to manage your child's education, their child modelling career and your career too! Hence, before plunging in and wondering how to get my child into modelling in the UK, you need to prepare yourself too!
Essentials To Get Into Modelling
Child modelling agencies receive about 100's of applications daily, out of which they interview and select only a few. Thus, you have to know and bring your A-Game to be noticed and get your child's first model assignment. Here are a few things you need to do:
Click a couple of professional photographs of your child in different costumes and angles. A whole-body shot and a headshot are a must. Ensure that the snaps are neat and of quality, as these will help depict their true personality to the directors. You must hire a professional photographer for the same. Make sure the photos are up to date for every interview.
The next thing you need is a portfolio that defines you and your work. A portfolio must include your name, age, gender, experiences, if any, and your photographs. You have to carry your portfolio to all casting calls and auditions.
Once your photo shoot is done, and your portfolio is ready, you can apply to various agencies and child casting directors. Visit their website or email them to as many legit agencies as possible.
Remember to be cautious as the modelling industry is filled with scammers and fraud companies. Stay away from the ones who ask for up-front money.
Always do thorough research and read all the contents of the model contract carefully. Go ahead and sign only if you are sure, without any form of pressure.
Trusted Child Model Support Services
After reading all the information given, do you feel heavy and more stressed? You need not panic as we offer a reliable and professional solution to all your concerns at Spotlight Modelling.
You need not worry about getting your child into modelling, as our experts will show the ropes to you. We manage photoshoots, styling, portfolio designing and help you get hired by legitimate agencies. Your child will soon flourish and succeed in the industry with our valuable insights.
Apply to become a child model in the UK with Spotlight Modelling by calling us on 02073900457, or you can also fill in the contact form available on our website.
Apply Now